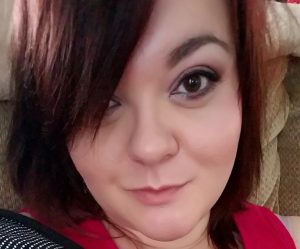 Holly Dodd
Holly Dodd is an award-winning author. Her novel won the 2016 RWA Beacon award for unpublished romantic suspense. Her fans classify her stories as steamy and intense with a little bit of funny and a lot of emotion.
Fueled by chocolate and caffeine, her writing interests range from the contemporary anti-hero, to paranormal and futuristic. In her opinion, vampires will never go out of style. She loves an alpha hero and a bad boy, and the women destined to keep them on their toes.
Calling Pennsylvania home, Holly loves autumn, the beach, and beautiful weather. Though she sees very little of it living in the North. When she's not writing, reading, or baking, she's wrangling her three psychotic felines, and wondering where her muse will take her to next.
She is the author of the bestselling Brewhouse series, the co-author of the Windy City Bad Boys series, and the co-author of the Queen's Rangers series.
We Asked the Author:
What is your favorite word?  Intense. I love that word in all forms.
What is your least favorite word? Moist, I truly hate that word.
What turns you on creatively, spiritually or emotionally? I find that my creativity and emotions are all bundled together.  When life is mellow, and I am caffeinated, the words just flow.
What turns you off? Stress.
What is your favorite curse word? Shit. I'm so uncreative with my swearing.
What sound or noise do you love? I love the rustle of the wind and the crash of the waves on a beach.
What sound or noise do you hate? Traffic. I hate the sounds of horns beeping and the growl of an engine.
What profession other than your own would you like to attempt? I always wanted to be an Archaeologist. I love history.
What profession would you not like to do? I would make a terrible Doctor. I'm too weepy when people are sick and dying.
If Heaven exists, what would you like to hear God say when you arrive at the Pearly Gates? It's not your time, you get to go back!