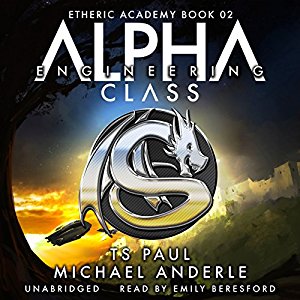 Woohoo! Audiobook release!
Alpha Class: The Etheric Academy, Book 2
Wide open spaces. Ancient ruins. Pissed off governments. Five adventurous students.
What could possibly go wrong?
Tag along as we follow Alpha Class as they study with Jeo, the lead of the Engineering team, and learn about engineering by reviewing important marvels across the earth.
Without getting permission.
If they thought the moon was dangerous, wait till they return to Earth.
A Kurtherian Gambit Adventure for younger listeners…or those who are young at heart.
The audio book of Alpha Class: The Etheric Academy, Book 2 is available at: