UNEDITED
Washington DC, USA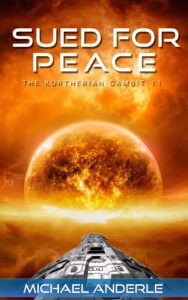 "Congressman Richards!" Mark Billingsly called out.  The tall man with shocking blond hair turned to see who had called him on the street outside of his office building.
A man smiled at him.  Terry Richards thought he looked familiar and the two woman behind him, one with a camera, were certainly attractive enough.  Congressman Richards decided to stop and turn around to speak with these three.  Maybe he had seen the Hispanic looking reporter before?  They certainly weren't here on the Hill very often.
The cute short one lifted a camera up, first pointed away from him, and he acknowledged the camera.  When he did that, she turned it back around towards him.  That was an unexpected courtesy he felt.
Terry turned on his million dollar smile. Well, at least it should be a million dollars, as he had well over fifty-thousand dollars of dental work to make it pretty damned perfect.  The male reporter stepped closer to him and looked a little towards the camera, so Terry stepped slightly sideways and joined the reporter looking into the camera.
"Hello!  My name is Mark Billingsly, and I have with me Congressman Terry Richards from the great state of New York."  Terry smiled for the audience and wondered if this was going to be a conversation about his solar energy initiative, or the pollution issues and cleanup they were accomplishing around New York city with water pollution.
Mark turned just slightly in towards Terry, who looked down a little at the man, "Congressman Richards, I appreciate you taking your personal time out of your busy schedule to answer just two questions for us.  The first, of course, is a question related to the use of Solar Energy and the advancement of the funds to implement such a system in today's climate."
"Certainly, Mark," Terry aimed his mouth a little towards the microphone on the camera, but kept his eyes on Mark except for a couple of glances to the camera, "Right now is the time we all have to focus on the ability to expand our renewable energy usage.  With oil such a highly volatile product and the use of oil in manufacturing harmful to the environment, we need renewables such as Solar to become a viable alternative.  So long as we have the sun above us, we will be able to depend on Solar helping us achieve an ongoing energy independence."  Terry waited for the softball follow-up question and the reporter provided it.
"So … everyone agrees that Solar is pretty inefficient right now. Yet you believe that we as a country, and specifically New York, should fund the development and manufacturing of Solar implementations as a way to create energy independence from foreign countries?"
Well, this wasn't the softball question Terry expected, but he could handle this easily enough. "Certainly, when you only depend on the sun which is up above your own nation, not oil drilled out of the ground thousands and thousands of miles away, we have options.  The option to continue to depend on the sun above us. Or the political and military expedients that continue to infect the machinations of countries who are oil rich. They're constantly trying to involve the US in their problems, as we are so heavily dependent on oil at this time.  Right now, I'm fighting for a future of energy independence. We might have to pay for implementations that require an investment by the government. And it may take twenty years to recoup the investment, I believe we need to focus on the long view.  A long view that is sorely lacking with our short time frames for Congress and slightly longer for the Senate."
Damn, he was on a roll!  He was going to ask for a copy of this interview.
"Right now, Congressman Richards, the top five Solar manufacturers are Chinese, two are Korean, two are here in the US using parts from which country – we don't know and one is Canadian.  I'm curious Congressman Richards if the use of so many manufactured panels from a foreign country concerns you in any way?"
Terry smiled, not sure where the reporter was heading, but who cared? "Certainly not Mark, when the solar panels are accumulating the sun," Terry pointed up and winked to the camera, "above our own heads, I'm not sure I worry about a foreign country turning off the sun in our part of the world."
Mark nodded sagely in agreement with everything Terry said.  When he finished, he asked, "So, the fact that the foreign made components inside the majority of Solar Energy products could have a kill switch in them, easily controlled by a foreign country, rendering them useless as an energy provider doesn't bother you?"  Mark took the surprised look on the congressman's face as an opportunity to nail him. "And this future," Mark pointed up above him, "this future where we only have to depend on the sun above us, and trust no kill switches were put in place by five of the top ten solar manufacturers in our products?"
"Well, I don't think we need to look behind every bush and find an evil plan to take over America, Mark," Terry answered.
"But Congressman Richards," Mark now set him up for the final comment, "When you take over two hundred and thirty-two thousand, five hundred and thirty-two dollars in donations from lobbyists who have themselves been hired by these same Chinese solar manufacturers.  Many of your donations having been received the very same day you had meetings with those lobbyists, interestingly enough.  These companies, these solar-based companies have no ulterior motives?"
"Of course not!" Terry exclaimed, smiling for everything he had, "the use of donations to facilitate an independent energy effort should be applauded." Terry turned towards the camera, "I want to thank you both for such an excellent opportunity to continue the discussion of how Solar will support the energy independence of the American People, good day!"  With that, he waved and continued down the street.
Mark turned towards the camera, "We appreciate the good Congressman Richards, himself a recipient of almost a quarter of a million dollars from lobbyists money.  Money focused on the continued implementation of solar panels and solar products manufactured in China.  That in itself is not a bad thing, but when almost all of the core infrastructure which makes this work can have kill commands inside them. Kill commands that fry the circuitry based on an internet attack which would instantly kill the energy acquisition without physical replacements?  Well, that seems a little concerning that no one is considering the ability of a foreign country to wreak havoc with our needed and necessary infrastructure without one bomb being dropped."
Mark turned away from the camera to look off camera in the direction of where the Congressman walked away, "And let's not even begin to discuss the big and unique electrical pieces that require manufacture in China itself."  Mark looked back towards the camera, "Pieces that once destroyed, will keep your city dark for months if they ever can be replaced by a country we might be at war with."
Two blocks away, Terry Richards had punched in a specific contact's number.  The phone number was memorized and was a one-time use number.  Halfway around the world, after seven different forwards to hide the eventual destination, a woman picked up the phone, "Hello."
"This is T.R., I've been asked questions and had my connections and exact funding delivered to me highlighted.  You told me this wasn't possible!"  He fumed.
"Was the group behind it a male reporter?" The voice asked him on the phone.
"Yes!  Mark Billingsly and two females."  He answered while looking for cars before crossing the road.
The female responded in a calm voice, "You are the third concerned citizen to ask about this situation.  You know what they say in America about three strikes?"
Terry only admitted, "Yes."
"Well, don't expect to receive another request for an interview."  She replied.
"Fine, that works for me.  What about the video?"
"Our teams will work on it. Give us time is all I can answer on that."
"Understood, goodbye," Terry closed the phone.
In a foreign country, a Colonel hung up the phone and turned in her seat.  She was part of the approximately seven-and-a-half-percent female population of the PLA army and had responsibility for long-term foreign investment. She picked up a phone and made a call, "I need the approval to send out a clean-up squad. There is a thorn we need to get rid of."
---
FROM MICHAEL >> Chapter 20 just dropped minutes ago to the Editing group.  That means I've written it and reviewed / edited it the first time.  Then, Stephen and a team take over.  Chapters 1-5 are in final before it comes back to me and I start pulling them into Scrivener for final prep.
It's getting much closer, folks!  The goal is to have it out very, very soon.  Like reading it next weekend soon.  I hesitate to say any more, because the next thing I know, the fans in Australia start emailing me about how 'It's already xxx day in their country' and I'm wanting to slap myself for forgetting that. 😉
Now, we come to John L. Monk.  John is a member (more lurking, but a member!) of our 20BooksTo50K group.  He has been writing for three years, and came out with his latest book that has climbed the (amazingly competitive) dystopian / post apocalyptic charts.  What caught my eye (and ear – he was on a writing Podcast called Rocking Self Publishing I listen to) was that John highlights other authors to help them get found.  Sounds like the kind of author I want to support!
So, here he is with his latest book…
Hell's Children: A Post-Apocalyptic Survival Thriller
The world has gone to hell and it isn't coming back.
It happened in a year: starvation, gangs of kids with guns, and every adult in the world dead from the Sickness. Houses are now mausoleums. Civilization lies in the hands of children who've never had to feed themselves or survive a winter without gas or electricity. Most will die. Others — a bare few — will tread a different path.
Fourteen-year-old Jack Ferris is a survivor — because his parents raised him that way. Leveraging qualities rare for his age, he must lead his desperate companions to a secret refuge. Too late, he learns that safety is a mirage, and that the high price of hope is paid in blood.
"An emotional and action filled post-apocalyptic story with unforgettable characters. You won't want to put this one down!"
– Nicholas Sansbury Smith, author of the "Extinction Cycle."
"John L. Monk brings a remarkable wit and elegance to his storytelling through the use of vivid descriptions and complex characters."
– J. Thorn, Amazon Top 100 Author in Action & Adventure.
"A Post Apocalyptic Lord of the Flies that's both terrifying and uplifting."
– Nick Cole, author of CTRL-ALT-REVOLT, creator of Apocalypse Weird.
Fans of One Second After, The Hunger Games, and Alas Babylon should enjoy this what-if tale of inventiveness, character, and courage.